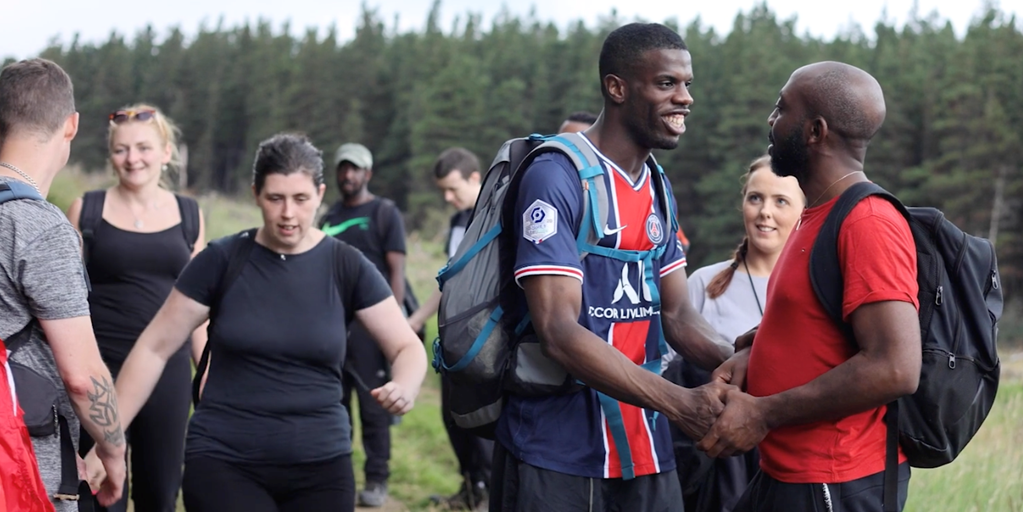 Skills for Care create whole new film from hike footage!
Skills for Care wanted to film footage of outstanding care and support in action, so we took them with us on a lovely hike. Originally this was to be used as background footage, but Skills for Care were so delighted with the quality of the activity that they created a whole new film titled, Activity Provision in Outstanding Organisations. This featured only footage shot with City Care on our hike, so is a real endorsement of the activities we provide.  Thanks to everyone who took part. Here's what they had to say about our day. 
What were you hoping to achieve from the filming? 
"The purpose of our filming day was to capture real-life footage of the important work that social care workers do, and the varied activities that this can involve. We'll be using this footage for films on our website which showcase who Skills for Care are and how we support the social care workforce." 
Did you get what you wanted from the day? 
"Yes, we were able to get some excellent footage on the day which really captured the important and positive way in which the social care workforce supports our communities and the people who draw on care and support. The hiking activity we filmed really showed the varied way that social care supports people. It was great fun and we even managed to avoid the rain!" 
What are the overall goals of the film? Who do you hope to inspire? 
"The goal of the filming was to capture scenes of the positive impact that the social care workforce has. We want to include this within the videos on our website to reinforce the important work that social care workers do, and to inspire feelings of fulfillment among the social care workforce who access the content on our website. Supporting people to live a fulfilling life is central to outstanding care so we hope the film inspires other care providers." 
Did we help you to achieve your goals? 
"By providing us with fly-on-the-wall access to an authentic day in the life of City Care Partnership you really helped us to show off the unique elements of working in social care, the rewarding work of supporting people who draw on care, and the important team bonds created by colleagues and teams working across care." 
When the new film is released we will provide the link here, thanks again to everyone who shared their day with Skills for Care.